Electrochemical polishing means low cost metallic lustre.
[Electro-polishing, electrolytic polishing, polishing steel]
Purpose of electrochemical polishing of article of any shape is to obtain a homogenous sheen near to lustre.It shows that stainless steel is one of most durable materials used in many industries. What to do however, when processing this material at client facility, it does not fulfill high expectations of final customer. These may be low surface resistance to specific chemicals, hard to remove surface contaminations, or when special certificates regarding surface properties are required. Most of these deficiencies may be overcome by ECM Sp. z o.o. with its staff of specialists experienced in solving such problems. According to the identified specific problem, it can advise final finishing process, optimized with regard to cost economy and quality, and satisfying even the most demanding customer.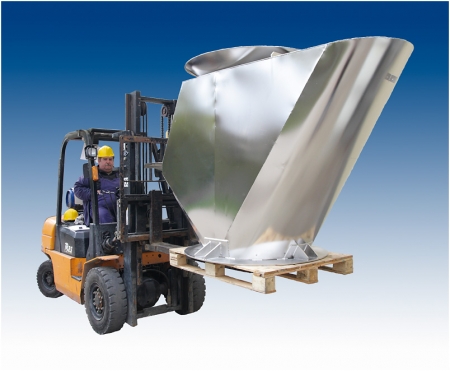 Charging to pallet after electropolishing


---